The Role and Significance of Exhibitions in the Development of Modern Art in Uzbekistan
Keywords:
method, innovative method, communication, training, alternative capacity choice (MIT) strategy, video recording method
Abstract
Uzbekistan became a member of international organizations and established diplomatic relations with many countries of the world as a subject of international law. As a result, significant results were achieved in the field of culture and art. As a result, the creative intellectuals of our country not only had the opportunity to get to know the modern artistic process, but also to demonstrate the achievements of our national culture and art on a global scale. Uzbekistan's membership in the UN, UNESCO and other international organizations made it possible to develop comprehensive projects in the fields of education, culture and art. They were successfully implemented in Uzbekistan and stimulated the development of the spiritual culture of our nation.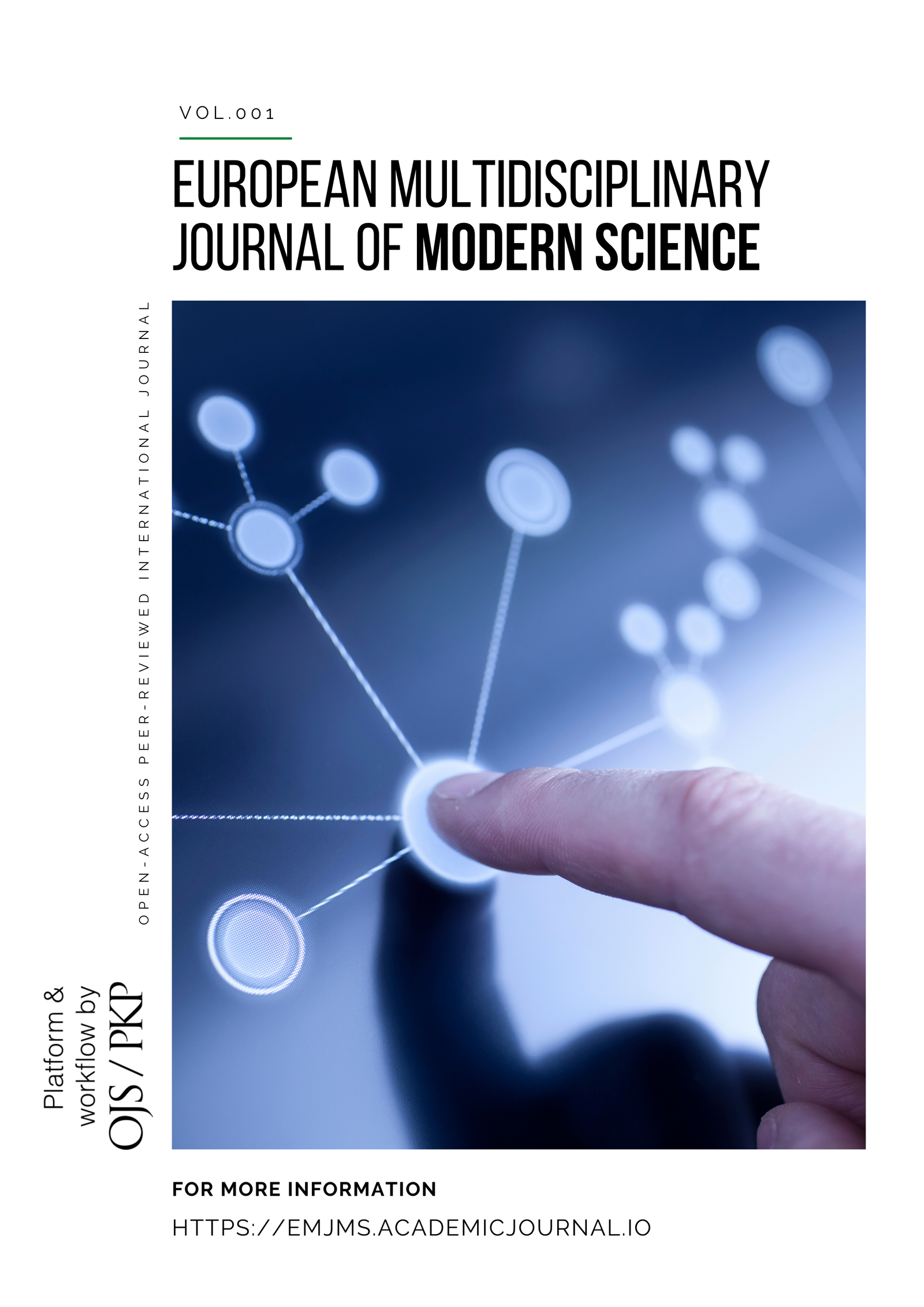 Downloads
How to Cite
Baltabayevich А. T. . (2022). The Role and Significance of Exhibitions in the Development of Modern Art in Uzbekistan. European Multidisciplinary Journal of Modern Science, 8, 151–153. Retrieved from https://emjms.academicjournal.io/index.php/emjms/article/view/719